GET YOUR FREE ORGONITE PENDANT 
FREE PRESENTATION VIDEO:
Orgone Technology For Beginners
Clear Your Environment, Improve Your Health, Protect Your Family  with Orgone Technology!
<!-- AWeber Web Form Generator 3.0.1 --><!-- [et_pb_line_break_holder] --><style type="text/css"><!-- [et_pb_line_break_holder] -->#af-form-1006280456 .af-body .af-textWrap{width:98%;display:block;float:none;}<!-- [et_pb_line_break_holder] -->#af-form-1006280456 .af-body .privacyPolicy{color:#CCCCCC;font-size:11px;font-family:Verdana, sans-serif;}<!-- [et_pb_line_break_holder] -->#af-form-1006280456 .af-body a{color:#CCCCCC;text-decoration:underline;font-style:normal;font-weight:normal;}<!-- [et_pb_line_break_holder] -->#af-form-1006280456 .af-body input.text, #af-form-1006280456 .af-body textarea{background-color:#FFFFFF;border-color:#D9D9D9;border-width:1px;border-style:solid;color:#C7C7C7;text-decoration:none;font-style:normal;font-weight:normal;font-size:24px;font-family:Trebuchet MS, sans-serif;}<!-- [et_pb_line_break_holder] -->#af-form-1006280456 .af-body input.text:focus, #af-form-1006280456 .af-body textarea:focus{background-color:#FFFAD6;border-color:#030303;border-width:1px;border-style:solid;}<!-- [et_pb_line_break_holder] -->#af-form-1006280456 .af-body label.previewLabel{display:block;float:none;text-align:left;width:auto;color:#080608;text-decoration:none;font-style:normal;font-weight:normal;font-size:24px;font-family:Helvetica, sans-serif;}<!-- [et_pb_line_break_holder] -->#af-form-1006280456 .af-body{padding-bottom:15px;padding-top:15px;background-repeat:no-repeat;background-position:inherit;background-image:none;color:#CCCCCC;font-size:11px;font-family:Verdana, sans-serif;}<!-- [et_pb_line_break_holder] -->#af-form-1006280456 .af-footer{padding-bottom:0px;padding-top:0px;padding-right:15px;padding-left:15px;background-color:#FFFFFF;background-repeat:no-repeat;background-position:top left;background-image:none;border-width:1px;border-bottom-style:none;border-left-style:none;border-right-style:none;border-top-style:none;color:#CCCCCC;font-size:12px;font-family:Verdana, sans-serif;}<!-- [et_pb_line_break_holder] -->#af-form-1006280456 .af-header{padding-bottom:9px;padding-top:9px;padding-right:10px;padding-left:10px;background-color:#FFFFFF;background-repeat:no-repeat;background-position:inherit;background-image:none;border-width:1px;border-bottom-style:none;border-left-style:none;border-right-style:none;border-top-style:none;color:#CCCCCC;font-size:16px;font-family:Verdana, sans-serif;}<!-- [et_pb_line_break_holder] -->#af-form-1006280456 .af-quirksMode .bodyText{padding-top:2px;padding-bottom:2px;}<!-- [et_pb_line_break_holder] -->#af-form-1006280456 .af-quirksMode{padding-right:60px;padding-left:60px;}<!-- [et_pb_line_break_holder] -->#af-form-1006280456 .af-standards .af-element{padding-right:60px;padding-left:60px;}<!-- [et_pb_line_break_holder] -->#af-form-1006280456 .bodyText p{margin:1em 0;}<!-- [et_pb_line_break_holder] -->#af-form-1006280456 .buttonContainer input.submit{background-color:#0479C2;background-image:url("http://aweber.com/images/forms/plain/buttons/grey.png");color:#FFFFFF;text-decoration:none;font-style:normal;font-weight:normal;font-size:24px;font-family:Helvetica, sans-serif;}<!-- [et_pb_line_break_holder] -->#af-form-1006280456 .buttonContainer input.submit{width:auto;}<!-- [et_pb_line_break_holder] -->#af-form-1006280456 .buttonContainer{text-align:center;}<!-- [et_pb_line_break_holder] -->#af-form-1006280456 body,#af-form-1006280456 dl,#af-form-1006280456 dt,#af-form-1006280456 dd,#af-form-1006280456 h1,#af-form-1006280456 h2,#af-form-1006280456 h3,#af-form-1006280456 h4,#af-form-1006280456 h5,#af-form-1006280456 h6,#af-form-1006280456 pre,#af-form-1006280456 code,#af-form-1006280456 fieldset,#af-form-1006280456 legend,#af-form-1006280456 blockquote,#af-form-1006280456 th,#af-form-1006280456 td{float:none;color:inherit;position:static;margin:0;padding:0;}<!-- [et_pb_line_break_holder] -->#af-form-1006280456 button,#af-form-1006280456 input,#af-form-1006280456 submit,#af-form-1006280456 textarea,#af-form-1006280456 select,#af-form-1006280456 label,#af-form-1006280456 optgroup,#af-form-1006280456 option{float:none;position:static;margin:0;}<!-- [et_pb_line_break_holder] -->#af-form-1006280456 div{margin:0;}<!-- [et_pb_line_break_holder] -->#af-form-1006280456 fieldset{border:0;}<!-- [et_pb_line_break_holder] -->#af-form-1006280456 form,#af-form-1006280456 textarea,.af-form-wrapper,.af-form-close-button,#af-form-1006280456 img{float:none;color:inherit;position:static;background-color:none;border:none;margin:0;padding:0;}<!-- [et_pb_line_break_holder] -->#af-form-1006280456 input,#af-form-1006280456 button,#af-form-1006280456 textarea,#af-form-1006280456 select{font-size:100%;}<!-- [et_pb_line_break_holder] -->#af-form-1006280456 p{color:inherit;}<!-- [et_pb_line_break_holder] -->#af-form-1006280456 select,#af-form-1006280456 label,#af-form-1006280456 optgroup,#af-form-1006280456 option{padding:0;}<!-- [et_pb_line_break_holder] -->#af-form-1006280456 table{border-collapse:collapse;border-spacing:0;}<!-- [et_pb_line_break_holder] -->#af-form-1006280456 ul,#af-form-1006280456 ol{list-style-image:none;list-style-position:outside;list-style-type:disc;padding-left:40px;}<!-- [et_pb_line_break_holder] -->#af-form-1006280456,#af-form-1006280456 .quirksMode{width:100%;max-width:418px;}<!-- [et_pb_line_break_holder] -->#af-form-1006280456.af-quirksMode{overflow-x:hidden;}<!-- [et_pb_line_break_holder] -->#af-form-1006280456{background-color:#FFFFFF;border-color:#000000;border-width:1px;border-style:none;}<!-- [et_pb_line_break_holder] -->#af-form-1006280456{display:block;}<!-- [et_pb_line_break_holder] -->#af-form-1006280456{overflow:hidden;}<!-- [et_pb_line_break_holder] -->.af-body .af-textWrap{text-align:left;}<!-- [et_pb_line_break_holder] -->.af-body input.image{border:none!important;}<!-- [et_pb_line_break_holder] -->.af-body input.submit,.af-body input.image,.af-form .af-element input.button{float:none!important;}<!-- [et_pb_line_break_holder] -->.af-body input.text{width:100%;float:none;padding:2px!important;}<!-- [et_pb_line_break_holder] -->.af-body.af-standards input.submit{padding:4px 12px;}<!-- [et_pb_line_break_holder] -->.af-clear{clear:both;}<!-- [et_pb_line_break_holder] -->.af-element label{text-align:left;display:block;float:left;}<!-- [et_pb_line_break_holder] -->.af-element{padding-bottom:5px;padding-top:5px;}<!-- [et_pb_line_break_holder] -->.af-form-wrapper{text-indent:0;}<!-- [et_pb_line_break_holder] -->.af-form{text-align:left;margin:auto;}<!-- [et_pb_line_break_holder] -->.af-header,.af-footer{margin-bottom:0;margin-top:0;padding:10px;}<!-- [et_pb_line_break_holder] -->.af-quirksMode .af-element{padding-left:0!important;padding-right:0!important;}<!-- [et_pb_line_break_holder] -->.lbl-right .af-element label{text-align:right;}<!-- [et_pb_line_break_holder] -->body {<!-- [et_pb_line_break_holder] -->}<!-- [et_pb_line_break_holder] --><!-- [et_pb_line_break_holder] --></style><!-- [et_pb_line_break_holder] --><form method="post" class="af-form-wrapper" accept-charset="UTF-8" action="https://www.aweber.com/scripts/addlead.pl" ><!-- [et_pb_line_break_holder] --><div style="display: none;"><!-- [et_pb_line_break_holder] --><input type="hidden" name="meta_web_form_id" value="1006280456" /><!-- [et_pb_line_break_holder] --><input type="hidden" name="meta_split_id" value="" /><!-- [et_pb_line_break_holder] --><input type="hidden" name="listname" value="awlist4824293" /><!-- [et_pb_line_break_holder] --><input type="hidden" name="redirect" value="https://ftwproject.com/orgone-technology-beginners-presentation/" id="redirect_1c88bca80b61dd2c9f43b448cdcb136c" /><!-- [et_pb_line_break_holder] --><input type="hidden" name="meta_redirect_onlist" value="https://ftwproject.com/orgone-technology-beginners-presentation/" /><!-- [et_pb_line_break_holder] --><input type="hidden" name="meta_adtracking" value="My_Web_Form" /><!-- [et_pb_line_break_holder] --><input type="hidden" name="meta_message" value="1" /><!-- [et_pb_line_break_holder] --><input type="hidden" name="meta_required" value="email" /><!-- [et_pb_line_break_holder] --><!-- [et_pb_line_break_holder] --><input type="hidden" name="meta_tooltip" value="" /><!-- [et_pb_line_break_holder] --></div><!-- [et_pb_line_break_holder] --><div id="af-form-1006280456" class="af-form"><div id="af-header-1006280456" class="af-header"><div class="bodyText"><p> </p></div></div><!-- [et_pb_line_break_holder] --><div id="af-body-1006280456" class="af-body af-standards"><!-- [et_pb_line_break_holder] --><div class="af-element" style="text-align: left;"><!-- [et_pb_line_break_holder] --><img src="https://hostedimages-cdn.aweber-static.com/OTI2Njcy/optimized/503c2b8941644c4a9733a1133117a3e4.png" alt="EMF protection orgone technology solutions.png" style="max-width:100%;" /><!-- [et_pb_line_break_holder] --><div class="af-clear"></div><!-- [et_pb_line_break_holder] --></div><!-- [et_pb_line_break_holder] --><div class="af-element"><!-- [et_pb_line_break_holder] --><label class="previewLabel" for="awf_field-97024428">Email: </label><!-- [et_pb_line_break_holder] --><div class="af-textWrap"><input class="text" id="awf_field-97024428" type="text" name="email" value="" tabindex="500" onfocus=" if (this.value == '') { this.value = ''; }" onblur="if (this.value == '') { this.value='';} " /><!-- [et_pb_line_break_holder] --></div><div class="af-clear"></div><!-- [et_pb_line_break_holder] --></div><!-- [et_pb_line_break_holder] --><div class="af-element buttonContainer"><!-- [et_pb_line_break_holder] --><input name="submit" id="af-submit-image-1006280456" type="image" class="image" style="background: none; max-width: 100%;" alt="Submit Form" src="http://aweber.com/images/forms/plain/buttons/grey.png" tabindex="501" /><!-- [et_pb_line_break_holder] --><div class="af-clear"></div><!-- [et_pb_line_break_holder] --></div><!-- [et_pb_line_break_holder] --><div class="af-element privacyPolicy" style="text-align: center"><p>We respect your <a title="Privacy Policy" href="https://www.aweber.com/permission.htm" target="_blank" rel="nofollow">email privacy</a></p><!-- [et_pb_line_break_holder] --><div class="af-clear"></div><!-- [et_pb_line_break_holder] --></div><!-- [et_pb_line_break_holder] --><div class="af-element poweredBy" style="text-align: center; font-size: 9px;"><p><a href="https://www.aweber.com" title="AWeber Email Marketing" target="_blank" rel="nofollow">Powered by AWeber Email Marketing</a></p><!-- [et_pb_line_break_holder] --><div class="af-clear"></div><!-- [et_pb_line_break_holder] --></div><!-- [et_pb_line_break_holder] --><div class="af-element"><!-- [et_pb_line_break_holder] --><div class="bodyText"><p style="text-align: center;"><span style="color: #000000; font-size: 18px; font-weight: bold;">SIGN UP HERE FOR YOUR FREE ORGONE ENERGY PRESENTATION AND TO ORDER YOUR FREE</span><br style="box-sizing: border-box; color: #000000; font-size: 18px; font-weight: bold;" /><span style="color: #000000; font-size: 18px; font-weight: bold;">ORGONE PENDANT</span></p></div><div class="af-clear"></div><!-- [et_pb_line_break_holder] --></div><!-- [et_pb_line_break_holder] --></div><!-- [et_pb_line_break_holder] --><div id="af-footer-1006280456" class="af-footer"><div class="bodyText"><p> </p></div></div><!-- [et_pb_line_break_holder] --></div><!-- [et_pb_line_break_holder] --><div style="display: none;"><img src="https://forms.aweber.com/form/displays.htm?id=jAwMbEwcDCysbA==" alt="" /></div><!-- [et_pb_line_break_holder] --></form><!-- [et_pb_line_break_holder] --><script type="text/javascript"><!-- [et_pb_line_break_holder] -->// Special handling for facebook iOS since it cannot open new windows<!-- [et_pb_line_break_holder] -->(function() {<!-- [et_pb_line_break_holder] --> if (navigator.userAgent.indexOf('FBIOS') !== -1 || navigator.userAgent.indexOf('Twitter for iPhone') !== -1) {<!-- [et_pb_line_break_holder] --> document.getElementById('af-form-1006280456').parentElement.removeAttribute('target');<!-- [et_pb_line_break_holder] --> }<!-- [et_pb_line_break_holder] -->})();<!-- [et_pb_line_break_holder] --></script><script type="text/javascript"><!-- [et_pb_line_break_holder] --> <!--<!-- [et_pb_line_break_holder] --> (function() {<!-- [et_pb_line_break_holder] --> var IE = /*@cc_on!@*/false;<!-- [et_pb_line_break_holder] --> if (!IE) { return; }<!-- [et_pb_line_break_holder] --> if (document.compatMode && document.compatMode == 'BackCompat') {<!-- [et_pb_line_break_holder] --> if (document.getElementById("af-form-1006280456")) {<!-- [et_pb_line_break_holder] --> document.getElementById("af-form-1006280456").className = 'af-form af-quirksMode';<!-- [et_pb_line_break_holder] --> }<!-- [et_pb_line_break_holder] --> if (document.getElementById("af-body-1006280456")) {<!-- [et_pb_line_break_holder] --> document.getElementById("af-body-1006280456").className = "af-body inline af-quirksMode";<!-- [et_pb_line_break_holder] --> }<!-- [et_pb_line_break_holder] --> if (document.getElementById("af-header-1006280456")) {<!-- [et_pb_line_break_holder] --> document.getElementById("af-header-1006280456").className = "af-header af-quirksMode";<!-- [et_pb_line_break_holder] --> }<!-- [et_pb_line_break_holder] --> if (document.getElementById("af-footer-1006280456")) {<!-- [et_pb_line_break_holder] --> document.getElementById("af-footer-1006280456").className = "af-footer af-quirksMode";<!-- [et_pb_line_break_holder] --> }<!-- [et_pb_line_break_holder] --> }<!-- [et_pb_line_break_holder] --> })();<!-- [et_pb_line_break_holder] --> --><!-- [et_pb_line_break_holder] --></script><!-- [et_pb_line_break_holder] --><!-- [et_pb_line_break_holder] --><!-- /AWeber Web Form Generator 3.0.1 -->
In this Free presentation you will learn:
1-How Orgone Technology Works
2-How to stop sickness caused by Wifi, cell phones and microwaves with Orgone Technology.
3-How to clear up chemtrails around your home using Orgone Technology
"…using Orgone Technology has practically saved my life! As a former Navy technician I've spent the last two years researching this technology and and everything I've learned is revealed in this video…"
Video Presentation will be delivered instantly to your inbox!
PLUS! IF YOU WISH YOU CAN ALSO ORDER YOUR FREE HANDMADE ORGONE PENDANT WHEN YOU SIGN UP FOR OUR EMF PROTECTION MAILING LIST. JUST PAY A SMALL SHIPPING FEE OF $9.99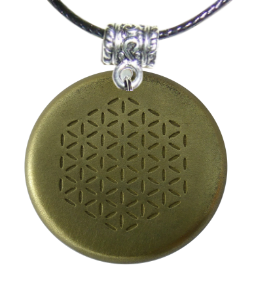 ©2017 Fix the World S.A.R.L.