GET A FREE ORGONE PENDANT
WHEN YOU JOIN OUR MAILING LIST!
(JUST PAY A SMALL S&H FEE)
<!-- [et_pb_line_break_holder] --><iframe width="1280" height="720" src="https://www.youtube.com/embed/rGtxv-D7q9k? rel=0&autoplay=1" frameborder="0" allowfullscreen></iframe><!-- [et_pb_line_break_holder] --><!-- [et_pb_line_break_holder] -->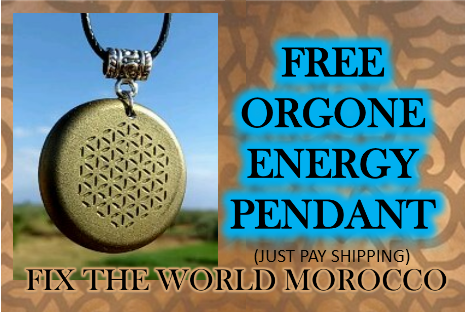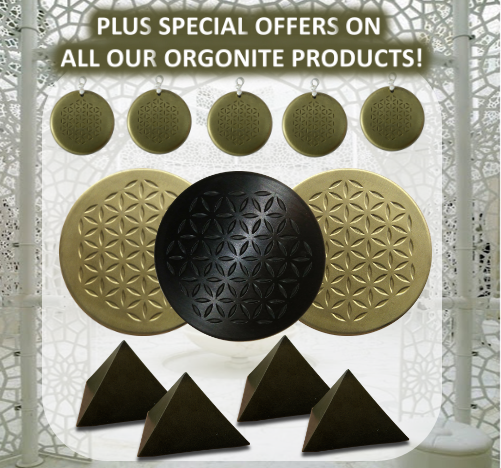 <!-- AWeber Web Form Generator 3.0.1 --><!-- [et_pb_line_break_holder] --><style type="text/css"><!-- [et_pb_line_break_holder] -->#af-form-1196232739 .af-body .af-textWrap{width:98%;display:block;float:none;}<!-- [et_pb_line_break_holder] -->#af-form-1196232739 .af-body .privacyPolicy{color:#CCCCCC;font-size:11px;font-family:Verdana, sans-serif;}<!-- [et_pb_line_break_holder] -->#af-form-1196232739 .af-body a{color:#CCCCCC;text-decoration:underline;font-style:normal;font-weight:normal;}<!-- [et_pb_line_break_holder] -->#af-form-1196232739 .af-body input.text, #af-form-1196232739 .af-body textarea{background-color:#FFFFFF;border-color:#D9D9D9;border-width:1px;border-style:solid;color:#C7C7C7;text-decoration:none;font-style:normal;font-weight:normal;font-size:24px;font-family:Trebuchet MS, sans-serif;}<!-- [et_pb_line_break_holder] -->#af-form-1196232739 .af-body input.text:focus, #af-form-1196232739 .af-body textarea:focus{background-color:#FFFAD6;border-color:#030303;border-width:1px;border-style:solid;}<!-- [et_pb_line_break_holder] -->#af-form-1196232739 .af-body label.previewLabel{display:block;float:none;text-align:left;width:auto;color:#050105;text-decoration:none;font-style:normal;font-weight:normal;font-size:24px;font-family:Helvetica, sans-serif;}<!-- [et_pb_line_break_holder] -->#af-form-1196232739 .af-body{padding-bottom:15px;padding-top:15px;background-repeat:no-repeat;background-position:inherit;background-image:none;color:#CCCCCC;font-size:11px;font-family:Verdana, sans-serif;}<!-- [et_pb_line_break_holder] -->#af-form-1196232739 .af-footer{padding-bottom:0px;padding-top:0px;padding-right:15px;padding-left:15px;background-color:#FFFFFF;background-repeat:no-repeat;background-position:top left;background-image:none;border-width:1px;border-bottom-style:none;border-left-style:none;border-right-style:none;border-top-style:none;color:#CCCCCC;font-size:12px;font-family:Verdana, sans-serif;}<!-- [et_pb_line_break_holder] -->#af-form-1196232739 .af-header{padding-bottom:9px;padding-top:9px;padding-right:10px;padding-left:10px;background-color:#FFFFFF;background-repeat:no-repeat;background-position:inherit;background-image:none;border-width:1px;border-bottom-style:none;border-left-style:none;border-right-style:none;border-top-style:none;color:#CCCCCC;font-size:16px;font-family:Verdana, sans-serif;}<!-- [et_pb_line_break_holder] -->#af-form-1196232739 .af-quirksMode .bodyText{padding-top:2px;padding-bottom:2px;}<!-- [et_pb_line_break_holder] -->#af-form-1196232739 .af-quirksMode{padding-right:60px;padding-left:60px;}<!-- [et_pb_line_break_holder] -->#af-form-1196232739 .af-standards .af-element{padding-right:60px;padding-left:60px;}<!-- [et_pb_line_break_holder] -->#af-form-1196232739 .bodyText p{margin:1em 0;}<!-- [et_pb_line_break_holder] -->#af-form-1196232739 .buttonContainer input.submit{background-color:#0479C2;background-image:url("http://aweber.com/images/forms/plain/buttons/grey.png");color:#FFFFFF;text-decoration:none;font-style:normal;font-weight:normal;font-size:24px;font-family:Helvetica, sans-serif;}<!-- [et_pb_line_break_holder] -->#af-form-1196232739 .buttonContainer input.submit{width:auto;}<!-- [et_pb_line_break_holder] -->#af-form-1196232739 .buttonContainer{text-align:center;}<!-- [et_pb_line_break_holder] -->#af-form-1196232739 body,#af-form-1196232739 dl,#af-form-1196232739 dt,#af-form-1196232739 dd,#af-form-1196232739 h1,#af-form-1196232739 h2,#af-form-1196232739 h3,#af-form-1196232739 h4,#af-form-1196232739 h5,#af-form-1196232739 h6,#af-form-1196232739 pre,#af-form-1196232739 code,#af-form-1196232739 fieldset,#af-form-1196232739 legend,#af-form-1196232739 blockquote,#af-form-1196232739 th,#af-form-1196232739 td{float:none;color:inherit;position:static;margin:0;padding:0;}<!-- [et_pb_line_break_holder] -->#af-form-1196232739 button,#af-form-1196232739 input,#af-form-1196232739 submit,#af-form-1196232739 textarea,#af-form-1196232739 select,#af-form-1196232739 label,#af-form-1196232739 optgroup,#af-form-1196232739 option{float:none;position:static;margin:0;}<!-- [et_pb_line_break_holder] -->#af-form-1196232739 div{margin:0;}<!-- [et_pb_line_break_holder] -->#af-form-1196232739 fieldset{border:0;}<!-- [et_pb_line_break_holder] -->#af-form-1196232739 form,#af-form-1196232739 textarea,.af-form-wrapper,.af-form-close-button,#af-form-1196232739 img{float:none;color:inherit;position:static;background-color:none;border:none;margin:0;padding:0;}<!-- [et_pb_line_break_holder] -->#af-form-1196232739 input,#af-form-1196232739 button,#af-form-1196232739 textarea,#af-form-1196232739 select{font-size:100%;}<!-- [et_pb_line_break_holder] -->#af-form-1196232739 p{color:inherit;}<!-- [et_pb_line_break_holder] -->#af-form-1196232739 select,#af-form-1196232739 label,#af-form-1196232739 optgroup,#af-form-1196232739 option{padding:0;}<!-- [et_pb_line_break_holder] -->#af-form-1196232739 table{border-collapse:collapse;border-spacing:0;}<!-- [et_pb_line_break_holder] -->#af-form-1196232739 ul,#af-form-1196232739 ol{list-style-image:none;list-style-position:outside;list-style-type:disc;padding-left:40px;}<!-- [et_pb_line_break_holder] -->#af-form-1196232739,#af-form-1196232739 .quirksMode{width:100%;max-width:418px;}<!-- [et_pb_line_break_holder] -->#af-form-1196232739.af-quirksMode{overflow-x:hidden;}<!-- [et_pb_line_break_holder] -->#af-form-1196232739{background-color:#FFFFFF;border-color:#CFCFCF;border-width:1px;border-style:none;}<!-- [et_pb_line_break_holder] -->#af-form-1196232739{display:block;}<!-- [et_pb_line_break_holder] -->#af-form-1196232739{overflow:hidden;}<!-- [et_pb_line_break_holder] -->.af-body .af-textWrap{text-align:left;}<!-- [et_pb_line_break_holder] -->.af-body input.image{border:none!important;}<!-- [et_pb_line_break_holder] -->.af-body input.submit,.af-body input.image,.af-form .af-element input.button{float:none!important;}<!-- [et_pb_line_break_holder] -->.af-body input.text{width:100%;float:none;padding:2px!important;}<!-- [et_pb_line_break_holder] -->.af-body.af-standards input.submit{padding:4px 12px;}<!-- [et_pb_line_break_holder] -->.af-clear{clear:both;}<!-- [et_pb_line_break_holder] -->.af-element label{text-align:left;display:block;float:left;}<!-- [et_pb_line_break_holder] -->.af-element{padding-bottom:5px;padding-top:5px;}<!-- [et_pb_line_break_holder] -->.af-form-wrapper{text-indent:0;}<!-- [et_pb_line_break_holder] -->.af-form{text-align:left;margin:auto;}<!-- [et_pb_line_break_holder] -->.af-header,.af-footer{margin-bottom:0;margin-top:0;padding:10px;}<!-- [et_pb_line_break_holder] -->.af-quirksMode .af-element{padding-left:0!important;padding-right:0!important;}<!-- [et_pb_line_break_holder] -->.lbl-right .af-element label{text-align:right;}<!-- [et_pb_line_break_holder] -->body {<!-- [et_pb_line_break_holder] -->}<!-- [et_pb_line_break_holder] --><!-- [et_pb_line_break_holder] --></style><!-- [et_pb_line_break_holder] --><form method="post" class="af-form-wrapper" accept-charset="UTF-8" action="https://www.aweber.com/scripts/addlead.pl" target="_blank" ><!-- [et_pb_line_break_holder] --><div style="display: none;"><!-- [et_pb_line_break_holder] --><input type="hidden" name="meta_web_form_id" value="1196232739" /><!-- [et_pb_line_break_holder] --><input type="hidden" name="meta_split_id" value="" /><!-- [et_pb_line_break_holder] --><input type="hidden" name="listname" value="awlist4835684" /><!-- [et_pb_line_break_holder] --><input type="hidden" name="redirect" value="https://ftwproject.com/thank-you-for-joining-our-mailing-list-instagram/" id="redirect_f8823c7dfe0881f97fcd5890eaaf21fe" /><!-- [et_pb_line_break_holder] --><input type="hidden" name="meta_redirect_onlist" value="https://ftwproject.com/thank-you-for-joining-our-mailing-list-instagram/" /><!-- [et_pb_line_break_holder] --><input type="hidden" name="meta_adtracking" value="My_Web_Form" /><!-- [et_pb_line_break_holder] --><input type="hidden" name="meta_message" value="1" /><!-- [et_pb_line_break_holder] --><input type="hidden" name="meta_required" value="email" /><!-- [et_pb_line_break_holder] --><!-- [et_pb_line_break_holder] --><input type="hidden" name="meta_tooltip" value="" /><!-- [et_pb_line_break_holder] --></div><!-- [et_pb_line_break_holder] --><div id="af-form-1196232739" class="af-form"><div id="af-header-1196232739" class="af-header"><div class="bodyText"><p> </p></div></div><!-- [et_pb_line_break_holder] --><div id="af-body-1196232739" class="af-body af-standards"><!-- [et_pb_line_break_holder] --><div class="af-element"><!-- [et_pb_line_break_holder] --><div class="bodyText"><p style="text-align: center;"><span style="color: #000000; font-size: 18px; font-weight: bold; text-align: center;">ENTER YOUR EMAIL TO JOIN OUR MAILING LIST AND GET YOUR FREE ORGONE PENDANT <br /><br /></span><span style="color: #000000; font-size: 18px; text-align: center;">Order form will be instantly delivered to email and you will receive special offers on all our products!</span><span style="color: #000000; font-size: 18px; font-weight: bold; text-align: center;"> </span></p></div><div class="af-clear"></div><!-- [et_pb_line_break_holder] --></div><!-- [et_pb_line_break_holder] --><div class="af-element"><!-- [et_pb_line_break_holder] --><label class="previewLabel" for="awf_field-93768141">Email: </label><!-- [et_pb_line_break_holder] --><div class="af-textWrap"><input class="text" id="awf_field-93768141" type="text" name="email" value="" tabindex="500" onfocus=" if (this.value == '') { this.value = ''; }" onblur="if (this.value == '') { this.value='';} " /><!-- [et_pb_line_break_holder] --></div><div class="af-clear"></div><!-- [et_pb_line_break_holder] --></div><!-- [et_pb_line_break_holder] --><div class="af-element buttonContainer"><!-- [et_pb_line_break_holder] --><input name="submit" id="af-submit-image-1196232739" type="image" class="image" style="background: none; max-width: 100%;" alt="Submit Form" src="http://aweber.com/images/forms/plain/buttons/grey.png" tabindex="501" /><!-- [et_pb_line_break_holder] --><div class="af-clear"></div><!-- [et_pb_line_break_holder] --></div><!-- [et_pb_line_break_holder] --><div class="af-element privacyPolicy" style="text-align: center"><p>We respect your <a title="Privacy Policy" href="https://www.aweber.com/permission.htm" target="_blank" rel="nofollow">email privacy</a></p><!-- [et_pb_line_break_holder] --><div class="af-clear"></div><!-- [et_pb_line_break_holder] --></div><!-- [et_pb_line_break_holder] --><div class="af-element poweredBy" style="text-align: center; font-size: 9px;"><p><a href="https://www.aweber.com" title="AWeber Email Marketing" target="_blank" rel="nofollow">Powered by AWeber Email Marketing</a></p><!-- [et_pb_line_break_holder] --><div class="af-clear"></div><!-- [et_pb_line_break_holder] --></div><!-- [et_pb_line_break_holder] --></div><!-- [et_pb_line_break_holder] --><div id="af-footer-1196232739" class="af-footer"><div class="bodyText"><p> </p></div></div><!-- [et_pb_line_break_holder] --></div><!-- [et_pb_line_break_holder] --><div style="display: none;"><img src="https://forms.aweber.com/form/displays.htm?id=jIycbEzMTOzMnA==" alt="" /></div><!-- [et_pb_line_break_holder] --></form><!-- [et_pb_line_break_holder] --><script type="text/javascript"><!-- [et_pb_line_break_holder] -->// Special handling for facebook iOS since it cannot open new windows<!-- [et_pb_line_break_holder] -->(function() {<!-- [et_pb_line_break_holder] --> if (navigator.userAgent.indexOf('FBIOS') !== -1 || navigator.userAgent.indexOf('Twitter for iPhone') !== -1) {<!-- [et_pb_line_break_holder] --> document.getElementById('af-form-1196232739').parentElement.removeAttribute('target');<!-- [et_pb_line_break_holder] --> }<!-- [et_pb_line_break_holder] -->})();<!-- [et_pb_line_break_holder] --></script><script type="text/javascript"><!-- [et_pb_line_break_holder] --> <!--<!-- [et_pb_line_break_holder] --> (function() {<!-- [et_pb_line_break_holder] --> var IE = /*@cc_on!@*/false;<!-- [et_pb_line_break_holder] --> if (!IE) { return; }<!-- [et_pb_line_break_holder] --> if (document.compatMode && document.compatMode == 'BackCompat') {<!-- [et_pb_line_break_holder] --> if (document.getElementById("af-form-1196232739")) {<!-- [et_pb_line_break_holder] --> document.getElementById("af-form-1196232739").className = 'af-form af-quirksMode';<!-- [et_pb_line_break_holder] --> }<!-- [et_pb_line_break_holder] --> if (document.getElementById("af-body-1196232739")) {<!-- [et_pb_line_break_holder] --> document.getElementById("af-body-1196232739").className = "af-body inline af-quirksMode";<!-- [et_pb_line_break_holder] --> }<!-- [et_pb_line_break_holder] --> if (document.getElementById("af-header-1196232739")) {<!-- [et_pb_line_break_holder] --> document.getElementById("af-header-1196232739").className = "af-header af-quirksMode";<!-- [et_pb_line_break_holder] --> }<!-- [et_pb_line_break_holder] --> if (document.getElementById("af-footer-1196232739")) {<!-- [et_pb_line_break_holder] --> document.getElementById("af-footer-1196232739").className = "af-footer af-quirksMode";<!-- [et_pb_line_break_holder] --> }<!-- [et_pb_line_break_holder] --> }<!-- [et_pb_line_break_holder] --> })();<!-- [et_pb_line_break_holder] --> --><!-- [et_pb_line_break_holder] --></script><!-- [et_pb_line_break_holder] --><!-- [et_pb_line_break_holder] --><!-- /AWeber Web Form Generator 3.0.1 -->
ABOUT OUR ORGONITE
These pendants embossed with the flower of life design is based on technology that will help clear your environment of the harmful effects of EMF. We have manufactured each pendant from quartz, shungite, brass, iron oxide, and steel powders: encased in an epoxy resin.  Many people use orgonite to help defend against electronic pollution in their environment caused by things such as cell phones, wifi, and electromagnetic microwaves.
Orgone is a word used to describe the life-force energy which permeates all of nature and living beings.  Orgonite is a natural technology created to emit neutralizing orgone energy that can be measured as negative ions in the atmosphere.
Each piece is hand made to order with loving care in our small workshop and shipped from Morocco.
If you have any issue with your order please contact us at fixtheworldproject@gmail.com and Tivon or Naima of the Fix the World Organization will personally assist you.